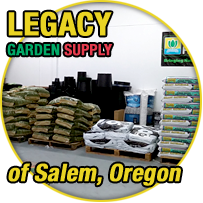 We are a family run business with a mission to bring success to your garden through experience, knowledge and value. At Legacy Garden Supply we want your garden to have bountiful harvest after harvest.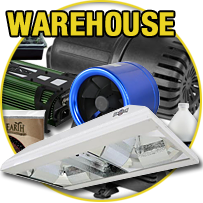 Commercial garden, hobbyist or first time grower we are more than just a store, we have all the products you need with access to 15,000 products to put the right stuff in your garden. #1 in customer service.
Our resident experts are an institution for the promotion of literary and scientific learning unto themselves, and we are here to help you gain experience and build your skills and confidence in your garden.
Salem's Best Indoor Growing Supply
Best prices for everyone from large scale professional growing operations to the home grown hobbyist.
Our main focus and priority is

customer service.

We're here to help and provide you with everything needed to achieve maximum success.

Specializing in: hydroponic gardening systems and supplies, lighting and power systems, advanced organic nutrients, bloom boosters, home grown systems, cloning techniques and equipment, blooming fertilizers, organic overdrive nutrients, do it yourself hydroponics, Aeroponics, grow room equipment, grow lights, wholesale hydroponics, equipment and supplies, organic hydroponic supplies, discount gardening equipment, nutrient ingredients, hydro measurement calculator, bud ignitors, commercial hydroponics, hobby hydroponics, foliar feeding, heavy harvests, indoor gardening, setup and build of growing systems, cannabis and marijuana cultivation, soil amendments, guano & conditioners, water filter and filtration systems, air circulation and ventilation systems, electrical power supply systems and converters, foggers, drip and irrigation systems, gardening supply store and anything and everything you need to succeed.